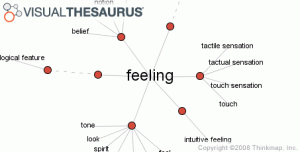 There's no doubt we live in the electronic age. Every household and business owns at least one computer, our electronic devices are all integrated, and no one could possibly get along without a smart phone! Even someone like me, conservative and a bit old fashioned, loves my electronics. I'm toying with the idea of a Kindle or Nook. You know, a sleek, slim electronic device that would give me instant access to any book I want. And in the business of advertising and marketing, the world of electronics has exploded. Everyone has a website and does email marketing and blogging (although whether or not they do it well is for another discussion).
So does that mean that print advertising and marketing are on their way out? Not in my book (pardon the pun). As much as I am attached to my computer, I have to print out anything of any substance to read it. For some reason, it just doesn't sink in off a screen. And back to that e-reader idea. It sounds so easy but then I wouldn't have any more books. And books are so special. They have a special feel that words on a screen can't replace.
So what does that have to do with marketing? Everything! Why do businesses work so hard to develop a brand? Because a brand tells their market who they are, what they stand for. It gives their customer a cognizant and emotional awareness of them or their product. Marketing their brand is all about teaching that customer a desired sense of how they look, smell, sound and feel. We want our customers to remember our brand to learn who and what we are and feel connected to us.
On a computer screen, I can have words and ideas and pictures and motion and sound – all great visual and auditory ways to communicate. These are wonderful tools to "teach" visual and auditory learning customers. But there's nothing tactile. There's no "feel." So, is "feel" really that important? Ask a kinesthetic learner – someone who best remembers something they've experienced, not heard or seen.
Think about buying a new car. You can see the model you're interested in online. A website will give you an idea of color and interior choices. But it doesn't really give you a feeling. Now go to the showroom and pick up one of those slick brochures. Substantial paper with beautiful, glossy photographs and maybe some laminating give that car a glamorous feeling. It feels really luxurious and sleek – just what I want in my next car. I like the way it feels.
There is just something about paper and ink or embossing or foil stamping or laminating that express a feel like nothing else can. Textured papers in rich colors with understated foil stamping or blind embossing give a feeling of affluence and prosperity. Glossy stocks with brilliant photographs and lustrous laminating feel glamorous, polished and showy. Even unbleached recycled stocks with plain old ink give a real feel of nature.
So even though I remain excited about new technology, I think it would be a mistake for businesses to consider print vehicles obsolete. Many of us still need to touch and hold things to assess their character and value.